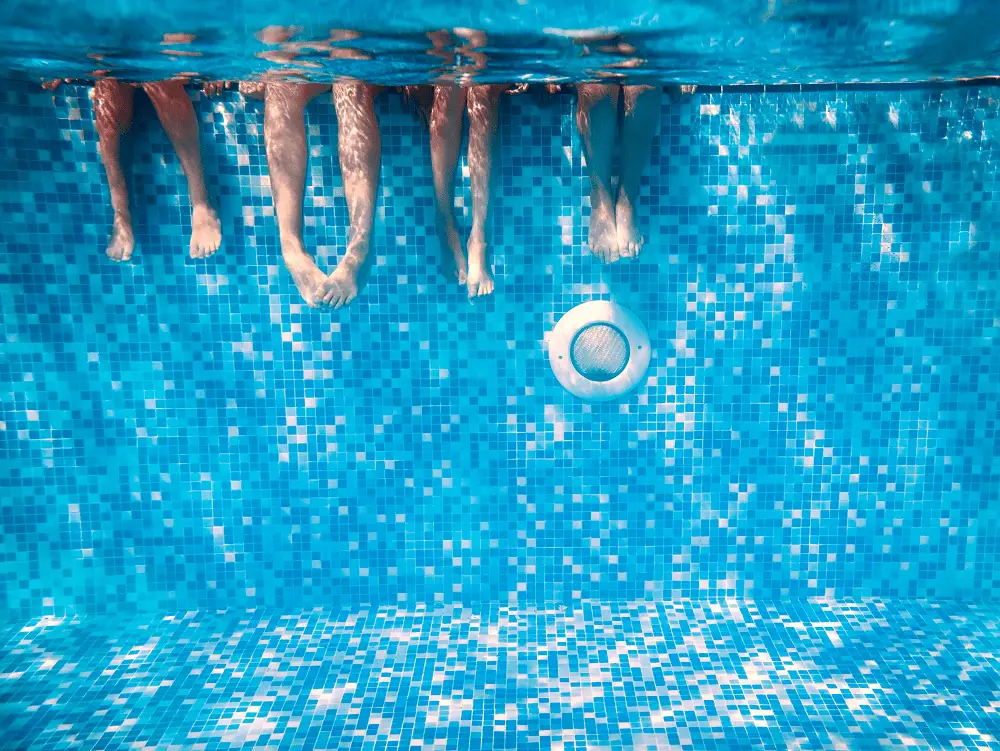 Choosing a pool system can be one of the most important decisions and investments that you can make, whether you are a new pool owner or upgrading your pool features. A pool system for keeping your pool clean is one of the most important parts you can invest in. You want to stay proactive about your pool maintenance otherwise, you might damage your pool. The good news, you have several options when it comes to keeping your pool clean.
Even though your pool is clear right now, it doesn't mean that it is clean. Your pool water starts to become cloudy, which indicates that you have a chemical imbalance. So how do you keep your pool water clean?
One of the most common and most effective is to use a pool UV system, which uses ultraviolet light for pool sanitation. A big advantage with these systems is you can dramatically cut back on the number of pool chemicals you use.
What Are Pool UV Systems?
UV pool sanitizers use the power of ultraviolet light to help pool owners lower the use of pool chemicals and lower chlorine, making the pool safer, healthier, and easier to maintain. In addition, UV pool systems destroy harmful bacteria and microorganisms that enter your water and help reduce the need for pool chemicals.
The UV pool system is doesn't harm swimmers because the UV light is contained. As mentioned before, you won't have to rely as much on chemicals, but you will still need some chemicals (typically chlorine) as the UV sanitizer is 100% chemical-free.
How Does UV Pool System Work?
The UV pool system is installed, so the pool water goes the pool filtration system first and then through the UV rays. The UV light then destroys any bacteria, algae, viruses, and other microorganisms when the water flows through the graphite housing.
How Much Do UV Pool Systems Cost?
For your pool at home, the cost of UV pool systems can vary. You can find systems as low as $350 and as high as $2,000. However, realistically you will find a system that typically ranges from around $500 to $600 that is going to do the job well and last you a long time.
For commercial pools, the prices can range anywhere from $50,000 to $100,000. They are so much more expensive because these pools require systems that can support larger flow rates. Commercial pools also require NSF certification, which can raise the price by a significant amount.
Are UV Pool Systems Effective?
Ultraviolet is considered some of the best technology on the market today for disinfecting swimming pools. Recent studies show that 90 percent of the chemicals are used for oxidation when pool chemicals disinfect, and the rest of the 10 percent is used for sanitation. Well, ultraviolet does both. The Olympic games use ultraviolet disinfection. That's how the underwater cameras were able to shoot such clear shots underwater. Well, many commercial aquatic centers across the nation have installed UV pool systems.
Are UV Pool Systems Safe?
Yes, the UV light doesn't leave the graphite chamber, making it a very safe and secure way to clean your pool. You will not have to worry about being exposed to UV light as well. The UV pool system is safe and doesn't need much maintenance because the entire process takes place within the system.
Let's dive into the advantages and disadvantages of these systems.
UV Pool System Advantages
Pool will be clear of harmful parasites.
Low maintenance.
Can be affordable, compared to other alternatives.
You will have to store less chemicals.
Some of the best cleaning technology on the market right now.
No Chlorine smell or eye irritation from the use of chlorine.
Safe for swimmers – Since there is no chlorine in a UV pool system, it creates a safer environment than other types of pool systems.
Less red eyes and skin irritation when swimming outside in the sun following swimming in your pool.
Stays cleaner and clearer with half the effort! — UV light will actually kill some pool algae before it has a chance to bloom, keeping your water noticeably cleaner.
With all of the advantages listed above, UV pool systems have some drawbacks that you will need to know.
UV Pool System Disadvantages
May require more operating cost in the first few years of operation (and maintenance) than other types of pool systems, mostly due to electricity costs associated with running a UV system.
Installation can be expensive if you have to use an expert installer rather than installing yourself — to ensure your system is installed properly and efficiently.
It's only as effective as the UV light can reach, so if the UV light misses certain areas of the water, bacteria will get back into the pool.
You will have to do cleaning maintenance to the piping on the UV pool system where the water goes back into the pool, which involves cleaning chemicals.
Overtime the UV light will become less effective, so you will need to factor in replacing the light to keep the pool clean.
Conclusion
If you are looking to be more environment friendly and save some money, an UV pool system can be a good idea for you. However, you will still need to invest in some chemical sanitizer like chlorine to help take care of bacteria that the system is slow to. If you are still considering a UV pool system, be sure to review each brand as they handle a different number of gallons per minute.